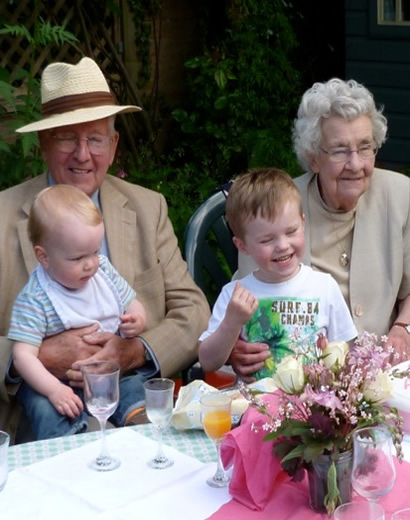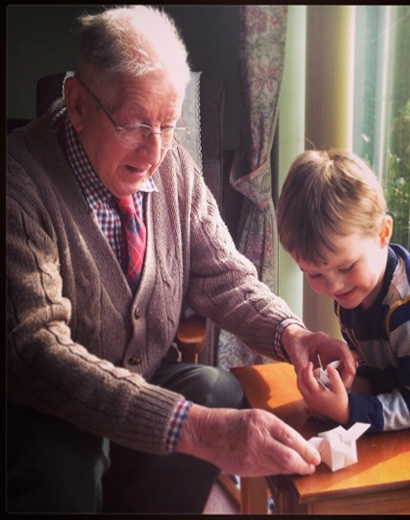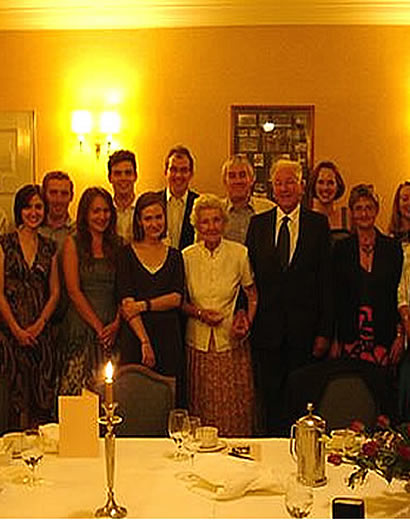 Herbert John Brown,always known as Jack to family and friends, was born in 1924 at Southwark,London ,where his father was a London policeman. Both parents came from Hertfordshire, his mother ,Emma Brown (nee Adams ) 1881--1974 came from Hertingfordbury, near Hertford. His Father was born at St Pauls Walden, but spent most of his young life at Cromer Hyde, where his father Alfred Henry Brown 1867--1943, was a gamekeeper for Lord Mount Stephen of Brocket.
His parents were married in Lemsford church in 1913 near where Emma's widowed mother, Mary Ann Adams.(nee Childs) 1846-1928 lived in the left hand Lodge gates at Lemsford. They had their reception , such as it was in those days, in the corrugated hut in the school grounds, still there today.
To enjoy all the Images Click on Large image and then the arrow for slide show
Uncle and Auntie Elsie outside the Chequers (Crooked Chimney) c.1930sHis uncle, Ernest Brown 1891-1956 was publican of the Chequers ( now called the Crooked Chimney) form about 1924 to about 1952. Jack and his parents were frequent visitors to the area in this period . This, together with all the family stories gave him a great love of Cromer Hyde and Lemsford.
Jack & Eileen's family He went to an LCC school and managed to get to a central school. In 1939 when he was 15.he should have left to start work but wanted to stay on another year to take Matriculation. In Sept 1939 all the school was evacuated but the headmaster kept about six pupils on in an empty school until Sept 1940.
He then took the exam in central London, when the raids were on, he failed and went to work in an office in Fleet Street in the winter 40-41 and then left to be a Youth in Training in the PO Engineering Dept. After the war he was a Technical Officer on exchange maintenance-all Strowger and now old history. In 1954 he switched to the Traffic Division in Long distance Area and finished up in 1983 as a Senior Traffic Superintendent in North Area LTR sort of middle management He retired in 1983 after 42 years in Post Office Telephones, including service as a "private Pike" in the P.O.. Home Guard before being called up for the Navy. Jack and his wife, Eileen, took up Family tree research and this led on, as it often does, to writing about his family and then the stories they used to tell.
In the 1990s he had an article called "Life in a Victorian Gamekeepers Cottage " published in the Hertfordshire Country Magazine and this encouraged him to do more, so that future generations of his family would know what life had been like in the "old days". He recently got his first PC and this makes research so much easier. When he found the website
www.lemsfordhistory.co.uk he resolved to try and get his article included for the interest of readers, they responded by not only including Jack on the website but building him his own website www.hjbrownhistorian.co.uk.
Now that we are in the 21st century, it falls to those of us in our later years to try and remember and record the stories that our parents and grandparents told us about their lives in the days of Queen Victoria, before the turn of the 20th century. Few of these old folks would have dreamt of writing about their experiences, but they loved to talk about the days of their youth. In these notes H.J.Brown takes us back to this time with stories of his family and the life and times they experienced.