Mary Ann Brown ( nee Abbey ) 1873 to 1972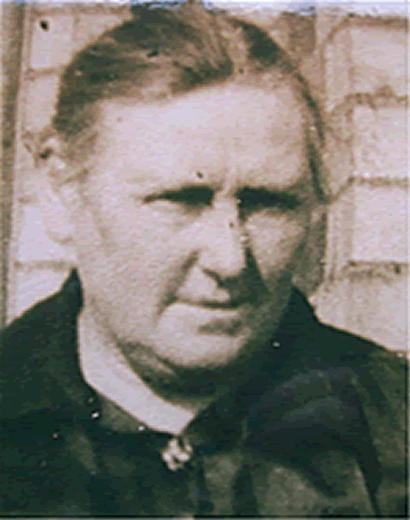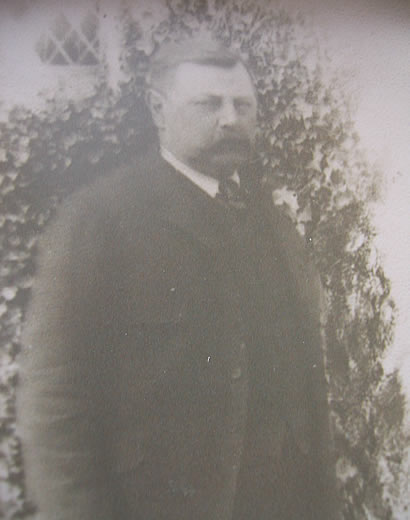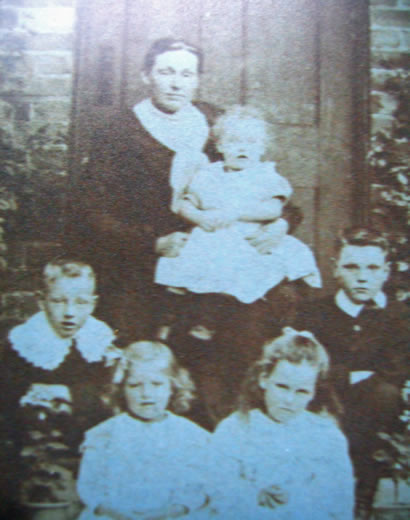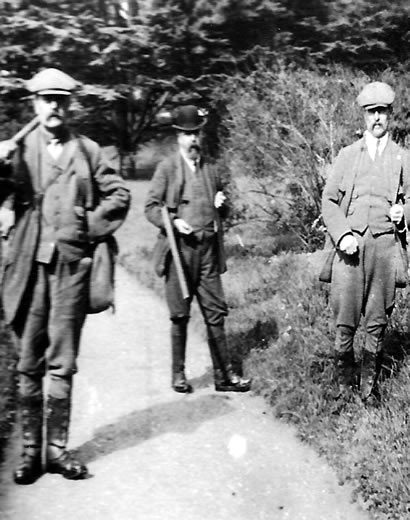 Mary Ann was the eldest daughter of George and Ann Abbey and was born at St Pauls Walden, Herts., on June 3rd 1873 where her father was a gardener. The family moved to a new terrace house at Strathbone Villas in Oakleigh Rd New Southgate just west of the railway bridge, when George became gardener at Woodside House on the corner of Totteridge Lane and High Rd Whetstone. It was owned by Joseph Baxendale who created the Pickford Company. We found this information in the 1881 census and when we went to find them the terrace was still there but no longer standing all alone as my Grannie used to tell me.
To enjoy all the Images Click on Large image and then the arrow for slide show

Later they moved to the lodge gates cottage in the High Rd, probably when he was made head gardener. The old police station was in a cottage opposite and was still there in the war. Her most vivid memories were of the horse drawn funeral processions on their way to high class private cemetery at Highgate

Soon after 1881 the family moved back to St Pauls Walden when her father became head gardener for Sir Arthur Sullivan at Stagnoe Park. Nowadays it is owned by the Sue Ryder Trust and the lodge gates look unchanged. It was at this time that grannie used to talk about the straw plaiting cottage industry and recalled how families used to sit round the kitchen table with a lamp in the middle and the older ones did six plait down to the young ones doing two plait. It was sold for a few pence per sixty foot length to the hat makers in Luton.

Alfred Brown in 1925She met her husband to be, Alfred Henry Brown when he was under gamekeeper for the Earl of Strathmore at St Pauls Waldenbury, the Queen Mothers father. Their first home was one of a pair of flint cottages at the church gates, still there today, where the first children including my father , were born.




Alfred, Mary and children He then took up the post of under gamekeeper for Lord Mount Stephen at Brocket Park who made his money building the Canadian Pacific Railway. They moved to one of a pair of small brick cottages at the end of Cromer Hyde Lane near Lemsford. The cottage was a simple two up two down and in the children's bedroom the boys slept in one bed and the girls in the other. It had no services and water had to be carried from the well down the lane in buckets and when the boys were big enough they did this with a yoke. There was a large garden and they grew all their own vegetables and Grannie always loved growing old cottage garden flowers .

The children attended the school at Lemsford and each Christmas Lord Mount Stephen used to give every boy on the estate a woollen jersey and every girl a length of dress material for their mothers to make a dress. He also distributed lovely red Canadian apples that he had shipped over.

In 1912 they moved to a new house further down the lane nearer to the Wheathamstead Rd and this time I think they had piped water but no other services. This house is still there but the old pair of cottages was pulled down after the war. In the late 1920s Alfred became gamekeeper for Michael Bowes Lyon, the Queen mothers brother, at Gastlings,Southill, Beds.,in a pair of houses at the lodge gates about half a mile from Southill Station. In the late 1920s Alfred became gamekeeper for Michael Bowes Lyon, the Queen mothers brother, at Gastlings,Southill, Beds.,in a pair of houses at the lodge gates about half a mile from Southill Station. Although it had only water and no other services, it was a bigger house and very nice with a large garden. It is this house I remember when I was a boy and had lovely holidays there. Sometimes Grannie had a lodger who was visiting or working on the estate. She kept the house lovely and clean and the garden was a picture

Alfred died in 1943 and Grannie went to live with her youngest daughter Ivy in nearby Bedford. She was a very strong medium build lady always very contented with her lot and never did get to see the sea. She always wore long black dresses and skirts I never remember seeing her legs! When she was younger she was very active and moved quickly and with her long skirts it looked as if she was on powered roller skates. Television didn't seem to impress her all that much and she kept a clear mind until she died in 1972 at the age of 99. Only six of her twelve children out lived her.